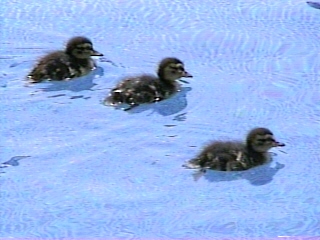 This is a small page in memory of the three baby ducklings I managed to rescue from our swimming pool.
After caring for them overnight, I took the little darlings to our local Humane Society. I was told a girl who
works there has a pond and would be able to raise the ducklings until they were a few weeks old...then they
would be released to a local park where other ducks inhabit.
Take care, little guys. I'll miss ya!! *sniff*